Thermometer++ App
Thermometer app shows the current outdoor temperature, humidity, and pressure at your location. It gets weather data from the nearby weather stations. You can switch between Celsius and Fahrenheit degrees and choose a location on a map.

Available on Android and iOS.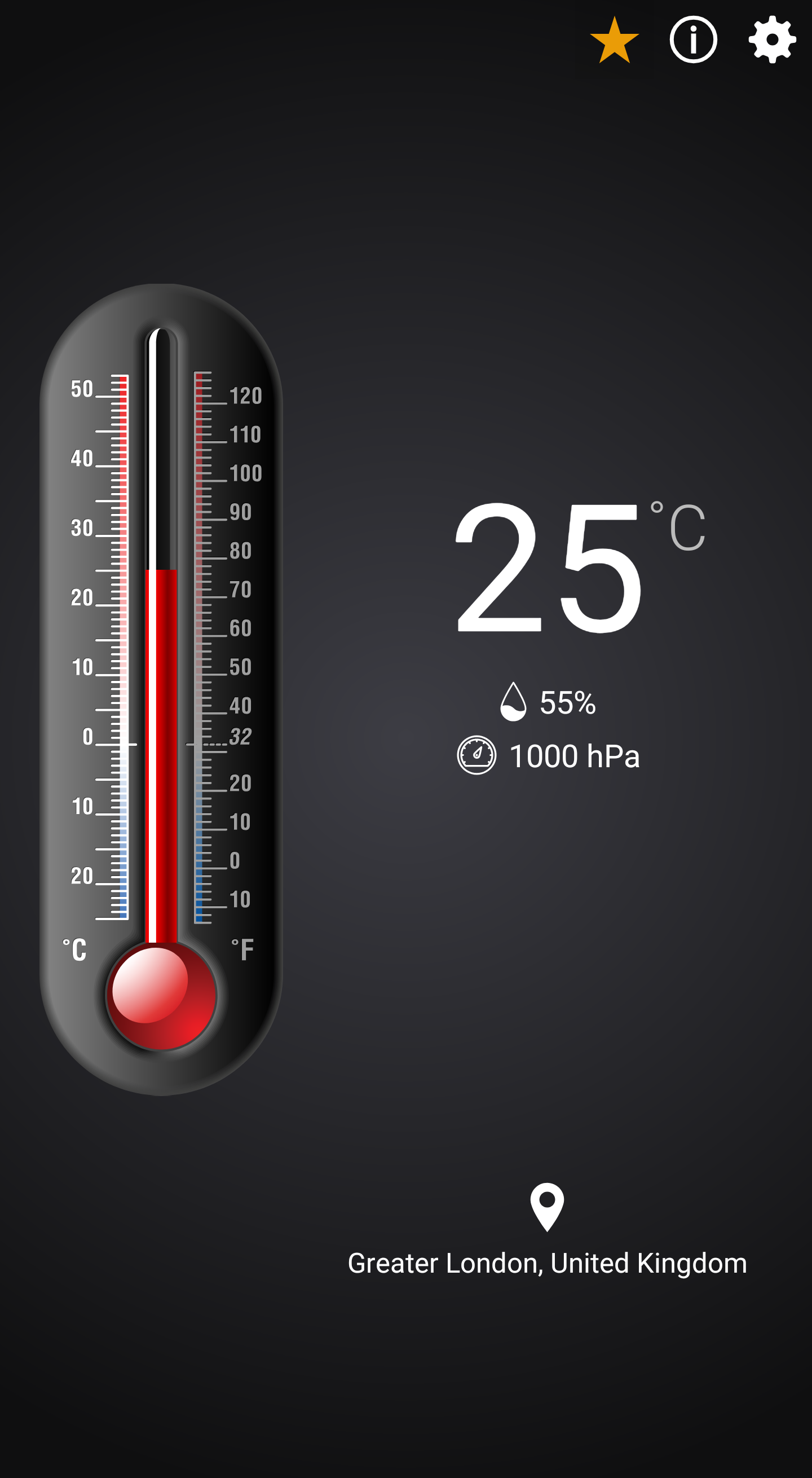 Contact us at support@singularioapps.com
Thermometer++ Privacy Policy
Google Play and the Google Play logo are trademarks of Google LLC. Apple, the Apple logo, trademarks of Apple Inc., registered in the U.S. and other countries. App Store is a service mark of Apple Inc.